April 28 – May 1, Destin, FL
PACE Annual Conference
Blue Skies Ahead
Event Overview
Blue Skies Ahead in 2019!
There's plenty of opportunity out there.
The economy is strong, the future is bright, and the opportunities for PEO industry growth are boundless.
The question is – are you equipped to market, sell, and service today's digitally savvy client? Tomorrow's?
If you're not reaching your full potential, or you want to gain an even greater edge, come learn from the top minds in the industry and your trusted peers at the 2019 PACE PEO Annual Conference in beautiful Destin, FL.
Experts will help you unify your team around the sales, marketing, and technology trends that will help you capitalize on the ample growth opportunities available to PEO's and trusted Vendor Partners.
Come to where PEO Senior leaders freely share their insights on what's working and what's not, in a fun and spirited environment, where transparency, honesty, and friendship come standard.
The Speakers
People creating the difference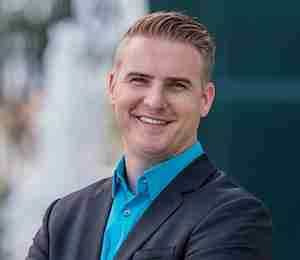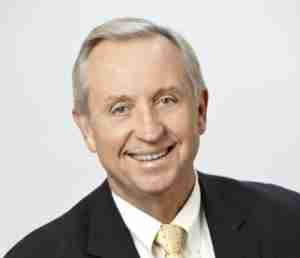 The Venue
Stay at The Henderson Beach & Spa Resort
Inspiring. Iconic. Unforgettable. Exuding the timeless, refined elegance of a seaside manor, The Henderson is resplendent with gabled rooflines, wooden shingles and sweeping panoramic and sunset views of the Gulf of Mexico and the adjacent Henderson Beach Preserve.
Special Room Rate of $199/night
The Schedule
Conference Agenda
*Agenda events and times are subject to change
Cordell Hull Memorial Dinner
By special reservation only – The Cordell Hull Memorial Dinner is indeed a very special event. This year we will be dining at Cuvee Kitchen & Wine Bar, one of Destin's finest eating establishments.
Golf Outing
Join us for a "friendly" round of golf at the beautiful Kelly Plantation Golf Club, located a couple of miles from the hotel. Of course, side bets are encouraged if that helps you keep your head down during the round!
Welcome Reception
Enjoy some time networking, greeting old friends and making new ones at this hosted reception. This will be held on the Sunset Vista at the hotel. Great views & a warm gulf breeze.
Registration and Networking Breakfast
Welcome, Invocation & Kick-Off
Don Taylor – PACE President and President, Personnel Plus, Inc.
George Gersema – Conference Chairman and CEO, Employers Resource
Opening Remarks by a Florida Congressman
Presented by Neal Dunn – U.S. Representative for Florida's 2nd Congressional District
Healthcare, national defense, veteran's affairs and the economy are all strong suits for this resident of Panama City, FL. He worked as a doctor in both the U.S. Army and the 2nd District for over 30 years, before securing a seat in Congress in 2017. Mr. Dunn will attempt to bring us up to date on the various shenanigans going on in D.C.
The Economy, the PEO & the Future
Presented by John Slavic – President and Founder, Slavic401k.com
This presentation will provide an in-depth analysis of the critical elements of the economy in relation to the PEO industry. John will further demonstrate how the PEO industry is in transition as economic and demographic dynamics challenge the traditional business models. He will explore these issues with a future perspective.
YOU BE THE JUDGE! WHEN CLAIMS MEET REALITY, WACKY THINGS ARE BOUND TO HAPPEN (And, other wacky issues you never imagined you would be dealing with at work)
Presented by Torben Madson – Partner, Miller Tack & Madson
First, he brought you "Bringing Sexy Back" (twice). Then he cured your Bourbon Street blues with his presentation of "Are Hangovers from Hurricanes and Frozen Daiquiris Compensable Claims". Now he is back and rumor has it that he has even more beads for this session. Prepare yourself for an hour and fifteen minutes of pure chaos as Torben takes us through an interactive discussion of trends in workers' compensation, litigation and associated subjects. Fair warning though, this session may cause excessive ordering of boat drinks despite those resort prices.
Leadership EQ – Coaching an Ultra High Performing Sales Team
Presented by Brad Adams – Senior Master Sales Trainer, Sales Gravy
This workshop will help you begin to unlock the secrets of being a transformational leader, vs a transactional leader, with a focus on Sales Management Systems, and Coaching Frameworks.
PlanHub – A Proven Sales Tool
Presented by David Slavic – COO & Jim Schoenmaker – Chief Strategy Officer, Slavic401k.com
Jim and David will demonstrate "PlanHub," a tool developed by Slavic401k to illustrate to prospective PEO clients the value proposition of its retirement plan. Not only has PlanHub substantially increased plan adoption rates by PEO clients, but also moved the needle of organic growth.
How to Form and Leverage a Successful Peer/Mastermind Group
Facilitated by Russ Hall – Partner, ActionCoach
Several PACE members have expressed an interest in forming a Peer or Mastermind Group of like-minded industry leaders to share ideas and strategies to improve sales, marketing and operations of each of the group members' companies throughout the year. Some have already done so. Russ Hall has facilitated the formation of such groups for many years. This will be an interactive session to explore the successful formation of such groups, and the potential benefit of doing so.
Adjourn and Evening on Your Own
High Beam Strategy for Success
Presented by Jon Knisley – Senior Consultant, TriCorps Technology
In these times of high-velocity change, PEO leaders need to see into the future to win in the market and avoid miscalculations. Just like driving at night at high speed, today's leaders must have "high beam" vision to maximize their performance. High Beam Strategy allows leaders to see the road ahead more accurately than their competitors and make better decisions. By more clearly looking out 3-5 years at the trends that will impact your market and incorporating them into your strategy, you will gain a competitive advantage in the PEO space.
This session will help Sr. Leadership and C-Suite:
• to accurately see the road ahead and make sound decisions regarding their organization's future
• to look into the future by looking at the past to see what we missed and the impact on the market
• to model a framework to implement this approach in their organization
Inspiration Lab: Using Video and Audio Content In Sales & Marketing
Ryan McInerney of Bluematter and Brandon Laws of Xenium HR, hosts of the HRO Growth Show, are teaming up for an industry first that will give everyone in the sales, marketing, and leadership team an in-depth overview of incorporating video and audio into the buying journey of their ideal prospects.
This is a special two-part session.
Part 1 – A multi-location live broadcast of the HRO Growth Show demonstrating what tools and techniques you need to follow in order to easily and affordably create audio content that will keep your prospects engaged. We'll walk you through their entire podcast and vodcast production process so you can copy it at your PEO.
Part 2 – How, when, and where to create highly impactful video content that increases lead response rates and accelerates your sales pipeline. Ryan will show you how to maximize this medium featuring the technology, equipment, and workflow needed to use video to produce content with a true ROI.
The Healthcare Dilemma – Are There Any Affordable Solutions?
Presented by Michael Hanuschak – Managing Director, American Eagle & George Gersema – CEO, Employers Resource
As monthly health insurance premiums exceed monthly mortgage payments for more and more Americans, the current healthcare system is quickly becoming unaffordable and unsustainable. The ACA (Obamacare) has not worked well, and moving to a government-run single payer system would likely be disastrous. Come hear some outside-the-box ideas that PACE is working on, which might also provide another sales tool for its PEO members.
Networking Lunch & Elections
Q & A with a PEO Marketing Manager – A Living Case Study
Presented by Lars Nielson – Vice President of Marketing, Harbor America Inc. & Ryan McInerney – Founder, Bluematter
In 2017, Ryan facilitated an interactive Q & A with Spencer Rule, the then marketing director for Employers Resource. This was so well received we decided to do it again this year, but this time with Lars Nielson, VP Marketing at Harbor America. Based on his many years of experience, and in collaboration with Ryan, Lars will share what he has tried, succeeded with, failed at, and learned from in his efforts to digitally transform HAPEO. This is a direct reflection of what PACE is all about…freely sharing ideas and strategies that can help us all succeed.
Political Update
Presented by Bill Sarpalius – Former Congressman and President/CEO, Advantage Associates
Even though this not an election year on the federal level, it sure seems like it is. The political posturing in D.C. is already at a fever pitch, just a few months after the last election. And the rancor between the political parties has never been worse. Bill will try to make some sense out of this for us, and discuss whether there will be any fallout that could affect our industry and the small business community we serve.
Understand Your Buyer's Journey
Presented by Chris Abouraad – Channel Account Manager, HubSpot
Chris will be covering a blended topic of two key parts. The first part will address marketing to today's customer and engaging them in a way that is meaningful, educational, and valuable. The second will address using software or other tools to gain insights into how your customers are engaging with you and generating more sales activity with the information gathered.
Wrap-Up
George Gersema – Conference Chairman and CEO, Employers Resource
Gala Dinner and Auction
Come join your friends and enjoy a wonderful evening of dinner, music, an open bar and a LIVE AUCTION. Always one of the Conference favorites, this year promises to be bigger and better than ever before. Join us for a cocktail and dinner, won't you?
Our Sponsors
People who support and believe in us
Please take the opportunity to become an event sponsor. Without the help of event sponsors, it would not be possible to have an event of the caliber you have come to expect at the PACE Conference. There are many different ways to sponsor.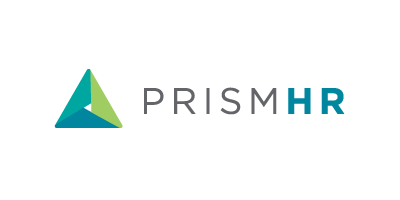 Register for our PACE conference